NEWS:
We are delighted to present our brand new production:
a darkly humorous true tale
9 – 26 May at Theatre N16
You currently can: read the production blog, hear us talk on the radio about it at 7pm on Tue 12th Apr, and book your tickets (snap up the £10 preview price!).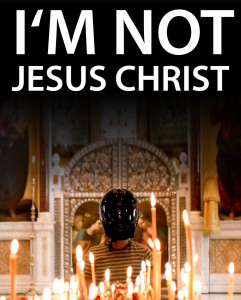 ---
About us
New plays are important. Creating them is important. This is why we support new writers with a view to developing them as artists rather than expecting them to deliver a product. We are committed to enhancing and developing the process by which plays are created, directed and produced. We actively interrogate the writer/director relationship and value work throughout the entire creative process.
In the Press
Woman's Hour – Listen to Phyllida Lloyd and Melissa Dunne talk gender blind casting
BBC Radio 4
The Mundane Illuminated – Interview with Papercut Artistic Director Melissa Dunne
Snipe
"…XY falls within this long tradition of original, challenging new plays."
A Younger Theatre
"A clever production idea…kept the audience involved and interested throughout."
★★★★ One Stop Arts
Recent Projects