Our writers were given a simple job. Write a short play without specifying gender for any of the characters. One play. No gender. Endless possibilities. A rotating line-up of 16 plays by writers from all over the world means XY is different every night.
Edinburgh Fringe Festival 2013 at the Pleasance Courtyard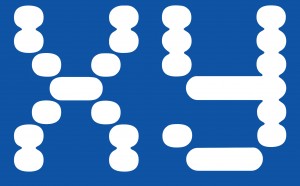 PRAISE FOR XY
"If Papercut Theatre's aim was a great argument for more gender neutral writing and casting, and an entertaining hour's theatre, then they have succeeded."
Broadway World
"What it does do well is explore issues of gender, sex equality and commodification of bodies … like a dirtier version of That Mitchell And Webb Look but with more social commentary squeezed into these bite-size scenes."
The F Word
"XY is an entertaining and interesting collection of new writing, showcasing a range of styles and performed by an exceptionally strong cast."
Broadway Baby
"The idea behind XY is a great one, which will hopefully give other writers the nudge they need to reconsider how to portray identity and gender – it's a concept worth checking out."
Fresh Air
"…XY falls within this long tradition of original, challenging new plays."
A Younger Theatre
"A clever production idea…kept the audience involved and interested throughout." ★★★★ One Stop Arts
XY | Waffle TV
Interview with cast members of the XY Edinburgh on Waffle TV
August 16, 2013
Being a Feminist Theatre Maker | Theatre, Poetry and Feminist Politics
Guest blog by Artistic Director Melissa Dunne
August 12, 2013
WRITERS
Alia Bano – Won the Charles Wintour award for most promising playwright at the Evening Standard Awards for her play SHADES as well as the Critics' Circle Theatre Award for most promising playwright.
Gabriel Bisset-Smith – Was nominated for an Off West End most promising playwright award.
Rose Lewenstein – AIN'T NO LAW AGAINST FISH 'N' CHIPS, Royal Court Young Writer's Festival Reading
Sara Pascoe – A highly sought after comedian and writer, Sara is presently developing many of her own TV and radio projects
Stephen Sharkey – THE MAY QUEEN Liverpool Everyman & Playhouse THE RESISTIBLE RISE OF ARTURO UI Liverpool Playhouse/ Nottingham Playhouse
Jessica Sian – KLIPPIES Hightide Festival
Peter Cant * Lisa Carroll * Afsaneh Gray * Eve Leigh * German Munoz * Rebecca Walker * Tobias Wright * Kim Yaged * John Yates
PRODUCER Amanda Castro
ARTISTIC DIRECTOR Melissa Dunne
STAGE MANAGER Sarah Pujol
ASSOCIATE PRODUCERS Lucy Pattison & Lory Simonetti
LIGHTING DESIGNER Maud Young
SOUND DESIGNER Alexandra Braithwaite
DIRECTORS
Kate Baiden * Diana Mumbi * Amanda Castro * Poppy Corbett * Melissa Dunne * Antonio Ferrara * Tom Mansfield * Erica Miller * Susannah Tresilian (Associate director for NEAT festival 2011 & 2014, Associate Director for the Ensemble Théâtral Européen and European Theatre Convention)